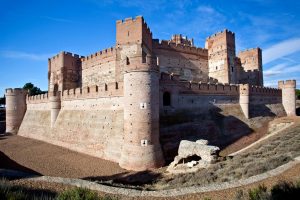 We have evidence of a fortress at the top of La Mota since the reign of Pedro I, however, we know little about this construction since the castle that we know today dates from the 15th century. Reigning in Castilla Juan II, the construction works of the current castle begin, the walls of which will be adapted and supported by the old medieval walls of the 12th century. King Enrique IV will finish the works on the interior of the same and will finish the work on the great keep. Later, it will be the Catholic Monarchs who will provide the castle with a large defensive barrier with a modern underground shooting gallery and will excavate the moat that surrounds the entire construction. Precisely this work will be the one that will make Castillo de la Mota a reference among all the fortresses of its time, making it one of the first castles in all of Europe that adapted to the use of artillery.
In addition to its military and architectural importance, La Mota encloses an endless number of stories and events as: the archives of the crown, the confinement of Princess Juana, the flight of César de Borgia , the role in the Community War, etc.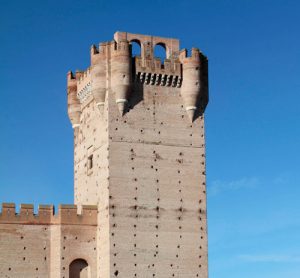 Over the years, the castle fell into disuse and the original rooms were in dilapidated state. After its declaration as a National Monument in 1904, restoration and reconstruction works began. From the 1940s, to the 1970s, the castle became a training center of the "Sección Femenina".
Nowdays, the castle is under control of The Regional Government, Junta de Castilla y León and it has two different uses: courses, conferences and other cultural activities and tourism. The tourism use is under control of the Department of Tourism of Medina del Campo City Council.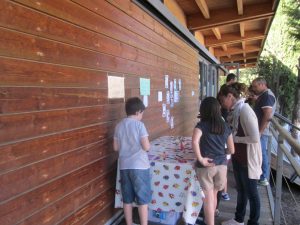 For tourism purposes, in 2007 the Visitor Reception Center of La Mota Castle was inaugurated. From here, guided tours are organized. These tours start downstairs, at the archaeological site from the Iron Age, and also from here, the tourists will receive tourist and cultural information of the city.